ACCOMODATIONS
Our houses are located in the more exclusive zone of the Basque territory, situated in strategic points of the territory.
DONOSTIA (Basque name for San Sebastian)
ZARAUTZ
A lot are the houses offered in the splendid town of Zarautz, that till some year ago was one spot of the world tour of surfing.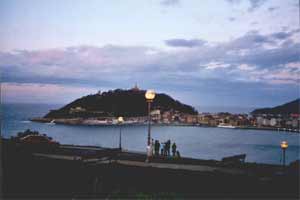 FOR INFORMATIONS OR BOOKINGS:info@surftolive.com (specify the demanded period, the number of people and the approximate amount that you want to spend)

SKATE PARK
Numerous those people that practise skate in the Basque Countries.
Easy to find structures to practise it.
A skate-park is situated behind the stadium, others in the neighboring countries.
Sometimes half-pipes are built for various competitions in the city.